Bebo is a social networking site that lists thousands of groups and artists with profiles and, better yet, streaming music to listen to. You can download Bebo music with ease. As to all these music, have you wondered them to be in your hard disk? Well, Audio Recorder is a professional Bebo downloader to let you download Bebo music easily. This article will show you how to download Bebo music with this Bebo downloader.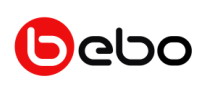 How to download Bebo music with Bebo downloader?
Download and install Audio Recorder.

Audio Recorder allows FREE 100 seconds recording in trial mode. Go and give it a try.

Click the "Settings" to customize your own output music formats after launching this Bebo downloader. Before downloading Bebo music, you can set the output music format as MP3, WAV, OGG, APE, etc. By the way, the default format is MP3.

Visit www.bebo.com. Listen to any music you like.
Click Record to start to download Bebo music.

Audio recorder can detect the audio signal and download Bebo music to MP3 in the background automatically while you are playing Bebo music. There will be audio spectrum graph showing there is music playing. Seconds later, your downloading list will be full of Bebo music.

Click the "Records list" to view the downloaded Bebo music.

In addition, you may add the downloaded Bebo music to Winamp, etc to get music information automatically. Hope you will be aware of how to download Bebo music with Bebo downloader now. After all, this Bebo downloader is simple to use.